Hindustan times

India's leading Mindfulness Expert
Wake up to a Healthier, Happier and Productive Life
India's leading Mindfulness expert, Manish Behl has deep interest in Emotional Intelligence and Neuroscience. He is a spiritual thinker and motivational speaker on Leadership and Wellness.
With his vision to bring change and work for the betterment of world, Manish founded Asia's largest Mindfulness and Emotional Intelligence summit called Mindfulness India Summit, and also a Mindfulness research, development  and training institute called  Beyond Mind now known as Mindful Science Centre
Welcome to a World of Growth and Possibilities
Working With Manish
Manish helps people and organisations bring out best in themselves, from inside out through mindfulness and emotional intelligence training. Attendees describe his mindfulness and emotional intelligence training as ``LIFE CHANGING`` experience.
Energise - Engage - Empower
Live Your Best Life
Manish has been at several leadership positions in corporate world for over 25 years and yet he chose to walk away from that life to spread a new message to the world. A deep spiritual thinker, he started sharing his wisdom for what is generally called Life, Reason and Purpose, Spiritual Development, Awakening and Consciousness Expansion.
As a well-known growth coach, motivational speaker, business consultant and author, he imparts his learning on Creativity, Performance, Transformation, Vision and Goal Achievement through well planned and structured sessions.
Working with Manish will help you connect with your inner consciousness, release your true power and open a world of unlimited possibilities.
Blogs & Articles
Apply your energy to develop more positive and productive performance.
Helping Bring Change in People and Organisations
What People Have to Say
Mr. Manish is an outstanding speaker. He easily engages the listeners so well throughout the 8-hour session. There was a good exchange of ideas and thoughts. I feel each one who will attend this seminar will leave the premises as a completely changed person in a positive way. Interactive session. Lot of unknown aspects were thrown light upon. Not the typical management jargons were used which is good. Very natural.
Very motivative and overall inspiring us to think differently to bring the "positive change within us"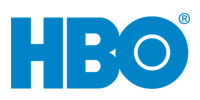 This session has helped me understand how to lead and absorb my emotions and also how I can work better with them with myself and people around me. Liked the workshop because it was helpful and interesting.
The session was great and absolutely delightful. Would really like to practice the exercises that I learned and get back to you on its effects. Taught us to control our feelings before we react. Think-Process-React. It was very informative. I liked it because it made me focus on activities/emotions which were more driven by sub-conscious mind and to become more idealistic. I liked the workshop because of internal self-reflection. Very interesting and mesmerising exercise. Will help us to see things from different perspective which in turn make me and my team better.
Invite Manish to Speak at your Organisation or Book a Mindfulness Session
Mindfulness, Emotional Intelligence, Neuroscience and Decision Making
Receive e-mail updates on our exhibitions and more
Subscribe